Upright Style Refrigerator
Model DH4-49GD
JRV Inc. P.O. Box 1794 Arlington Heights. IL 60006 (847)-521-0203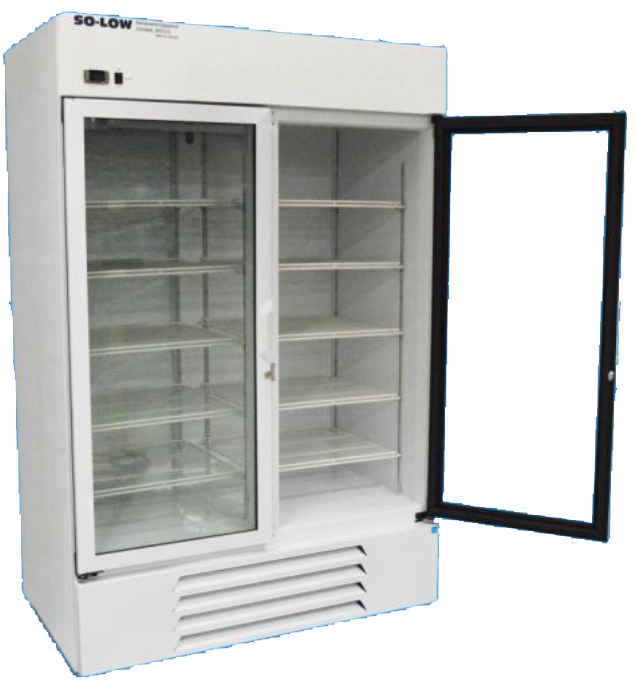 Capacity
49 cubic ft. / 1387 liters
Temperature Range
2°C to 8°C
Dimensions
Exterior W x D x H
52" x 32" x 81"
132 x 81 x 206 (cm)
Interior W x D x H
49" x 28.5" x 55"
125 x 72 x 140 (cm)
Temperature Control
Digital Display
With Hi/Low Alarm
Alarm Relay Dry Contacts
Min/Max Memory
Power Failure Relay
Access Port
1/2″ Diameter Top Back Wall
Doors
Two hinged glass, locking
Interior Finish
White coated steel
Exterior Finish
White coated steel
Casters
Four, Locking
Shelves
Ten, Adjustable
Interior Lighting
One
Insulation
Polyurethane foam
Refrigerant:
R134A
Compressor
1/3 hp
Air Circulation
Forced air
Defrost
Cycle, Auto
Voltage: Domestic
115/60/1
Running Amps/Breaker
8.8/15
Supply Plug
5-15P NEMA
UL listed
Shipping Weight
610 lbs.
Warranty-(Domestic)
Three year parts and labor
Compressors additional 2 years, no labor.
Ready To Get In Touch With US?